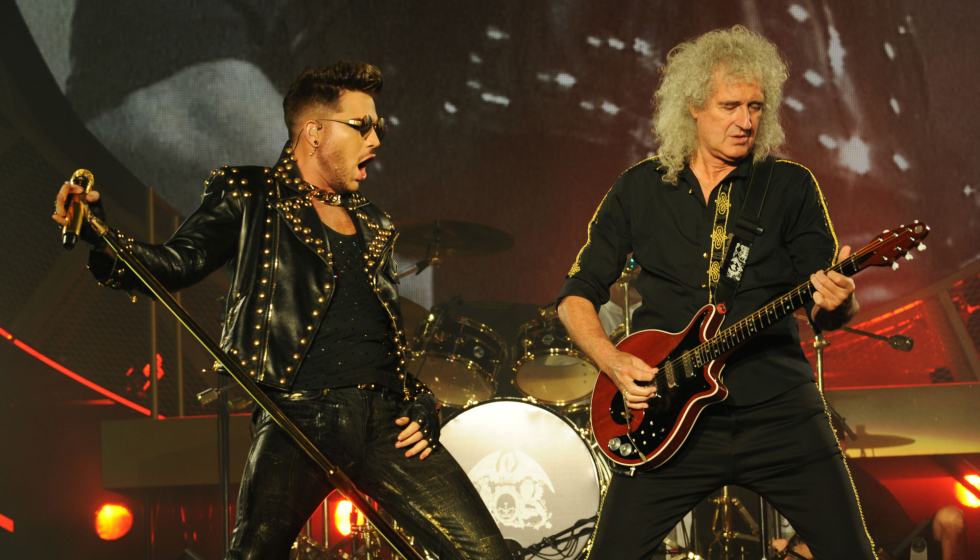 In a summer full of great concerts in Dallas-Fort Worth, this weekend manages to jam no less than six big shows over four days. And there seems to be something for everyone, with explosions from the past dominating the landscape.
Below are the best options for your precious free time Thursday through Sunday. Don't you like what you see Fortunately, we have a much longer list of the best events in town.
Thursday July 10th
Demonstration for the 50th anniversary of a tough day
If you haven't caught a rush of news this week, the Beatles classic, A Hard Day's Night, came out on July 6, 1964, 50 years ago. The film, essentially a 90-minute music video, taped the already popular and turned them into legends in their own time. Both Angelika Dallas and Angelika Plano host two film screenings – a Thursday and a Sunday.
Dallas Asian Film Festival
Other local film festivals are known for featuring one or two Asian films, but Far East cinema fans will be in pig heaven for the next eight days when the Dallas Asian Film Festival takes over Angelika Film Center. The festival includes 38 feature films and six separate short film showcases until July 17th.
Queen and Adam Lambert in concert
Queen and Adam Lambert have been in a society of mutual admiration since Lambert's time with American Idol. But it wasn't until they performed together at the iHeartRadio Music Festival last year that they decided it would be a good thing to tour together. You can judge for yourself when to take the stage at the American Airlines Center.
Friday July 11th
Lionel Richie in concert with CeeLo Green
Children, a little history lesson: In the early to mid-1980s, Michael Jackson was the only singer taller than Lionel Richie. Richie put out 13 singles between 1981 and 1986, and each of them was a top 10 hit, and five went up to number 1. Richie is living those glory days with his All the Hits All Night Long tour stopping by Gexa Energy Pavilion with CeeLo Green in tow as opening act.
Summerland Tour 2014: Everclear, Soul Asylum, Eve 6 and Spacehog
When the Summerland tour kicks off, there will be many more memories in the South Side Ballroom. That's because there are four bands – Everclear, Soul Asylum, Eve 6, and Spacehog – whose heyday was in the 90s. But all four are still making new music today so you can either enjoy their past or see what they are cooking in the present.
Saturday July 12th
Rascal Flatts in concert with Sheryl Crow and Gloriana
Country fans will not be left in the dark at big concerts this weekend, as superstars Rascal Flatts made headlines on Saturday night in the Gexa Energy Pavilion. Few other country artists can match their 12 # 1 hits, a list that is sure to be added to with their current album Rewind. They are joined by fellow superstar Sheryl Crow, who is performing in the region for the second time in a month, and the up-and-coming Gloriana.
New edition in concert with Joe
Another trip into the return machine has been made courtesy of the New Edition, which once again includes all six members – Ricky Bell, Michael Bivins, Bobby Brown, Ronnie DeVoe, Ralph Tresvant, and Johnny Gill – who helped create the R & B group became a powerhouse in the 80s. They support Singular Joe at the Verizon Theater on Grand Prairie.
Sunday July 13th
FIFA World Cup game viewing party
The U.S. men's soccer team couldn't keep up with the big guns at the World Cup, but that doesn't mean the final isn't well worth watching. The pairing of Germany and Argentina is as regal as it gets in the world of football, although I'm sure the Brazilians disagree. You can play the game along with hundreds of other fanatics for free at Main Street Garden. You can also see Brazil and the Netherlands battle it out for third place on Saturday.
KISS and Def Leppard in concert
If you don't have enough nostalgia by Sunday evening, you can still take a trip to the Gexa Energy Pavilion to experience the inspired pairing of KISS and Def Leppard. The two bands have been rocking together for 78 years and neither shows any indication that they will be throwing in the towel anytime soon.